Thursday, July 30, 2015
This is a real life story of a 300-level student of Nnamdi Azikiwe University, Awka. [Amaka]
I was eating Eba with okro soup when Humble called me. The soup was prepared by my sister. She said she saw it in a trance, then she decided to prepare it. This time she specially prepared it and it was really nice. I have good nose for food and I like food that is well prepared. She had told me that I'm picky when it comes to food. I would mould the Eba to a small sizable ball, in to the soup trying to scoop up some chunks of fish, I would put it in my mouth, gently swallow it, reserving the chunks of fish into my mouth and then crush it with my teeth after which I would swallow it. I had said that egusi soup was my best soup, but after tasting that okro soup, I had a change of heart. I prayed it never finish.
"Did you hear what's been going on?" He asked. Immediately I heard that, my mind went far and near. I wanted to guess what it was. He is my friend and of cause we are both aspirants, so I thought that the only thing he will be talking about should be something relating to admission. Maybe the long awaited post UTME form is out.
Wednesday, July 29, 2015
The Madrid boss refused to fan the flames further, while he was quiet on potential summer moves for David de Gea and Marco Reus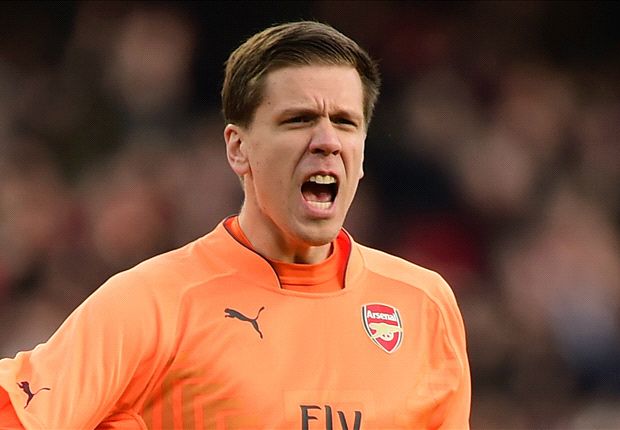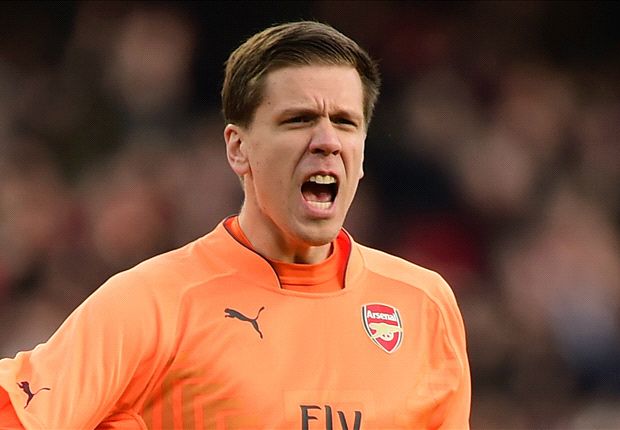 The goalkeeper lost his place in the Arsenal starting line-up at the turn of the year and, following the arrival of Petr Cech, has been allowed to spend the season in Serie A
Tuesday, July 28, 2015
where are we going in this world. God should help us.
Following the brutal murder of a 4-year-old boy in Ijaniki area of Lagos state, 16-year-old, Tajudeen Azeez, has been arrested by the Lagos state police command. Azeez who reportedly lured the deceased to the back of an Anglican primary school where he committed the murder, removed the deceased's intestine and kidney after stabbing him in the back. Upon interrogation, the suspect revealed that one Osho promised to give him N50,000 if he could provide him with fresh human parts.
According to Azeez, "At first, I did not want to succumb to the temptation but it kept coming. When I woke up this morning (Monday), I saw Ibrahim at the back of the house. I told him to escort me to a primary school not too far from the house." According to the acting police public relations officer for the Lagos Command, Patricia Amadin who confirmed the incident, the police was making effort to arrest Osho, who is currently on the run. Uploaded by (Anex119)
Some beggars in Kaduna state, on Monday said they had used proceeds from begging to help join the movement that produced Governor El Rufai of Kaduna State and promised to bring down his government should he insist on stopping their livelihood without providing them any alternative.
The beggars who addressed the Press in Kaduna through the leadership of Kaduna State Beggars Association said if they knew that El Rufai would stop them from begging and would show no care about their welfare afterwards, they would never have voted him in the first place.
Cheddah Music presents the music video for Mo'Cheddah's latest Single 'Bad' which features YBNL's Olamide.

Shot on location in Apapa, this video features rustic scenes and a fiesty spark that Mo' brings with her eclectic style and funk.

Baba Miliano further lights up this one with his grungy sound of the streets in a fusion of art and sound.
Directed by Clarence Peters for Capital Dreams Pictures.
Do you want fresh and latest updates from NaijaKOKO? Then subscribe to our newsletter.

Sponsored Link

[Brought to you by Naijakoko.com]
KINDLY SHARE & DROP YOUR COMMENTS BELOW
Need to contact us? naijakoko@gmail.com
Carl Thompson, who weighed 65 stone dies at 33.He was found dead at his flat in Dover, Kent last month after spree-eating for years following the death of his mother.  
Mr Thompson was completely bedbound in the run-up to his death and often consumed 10,000 calories a day spending thousands of pounds a year on fast food. He spent £22,000 on takeaways in six years

Kelechi Iheanacho: The bright hope of Nigeria's future, Kelechi Iheanacho delivered a dazzling display for Manchester City against AS Roma. While Raheem Sterling stole the show with his debut goal, 'Kele' also found the net for the Citizens' second, finishing calmly when one-on-one with the goalkeeper following a defensive error. The 18-year-old has been praised by Manuel Pellegrini, but will he be given an opportunity at the Etihad Stadium this season?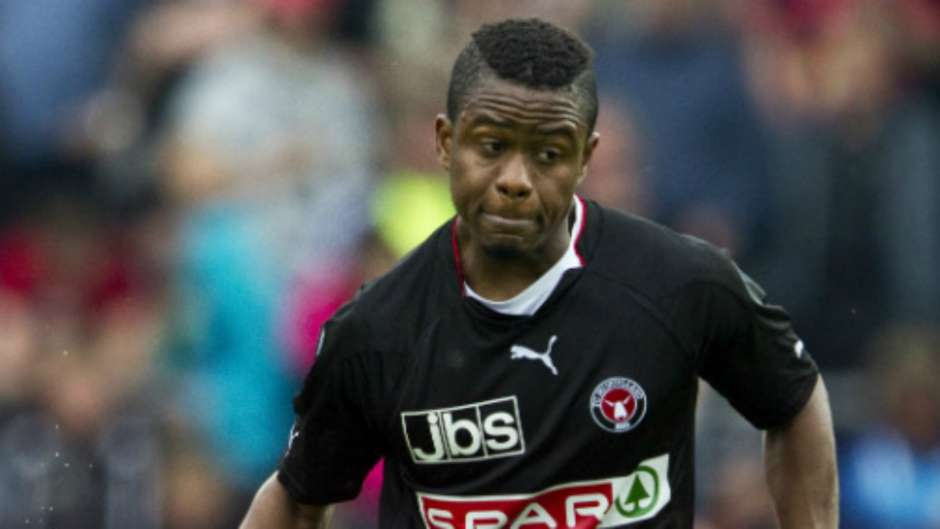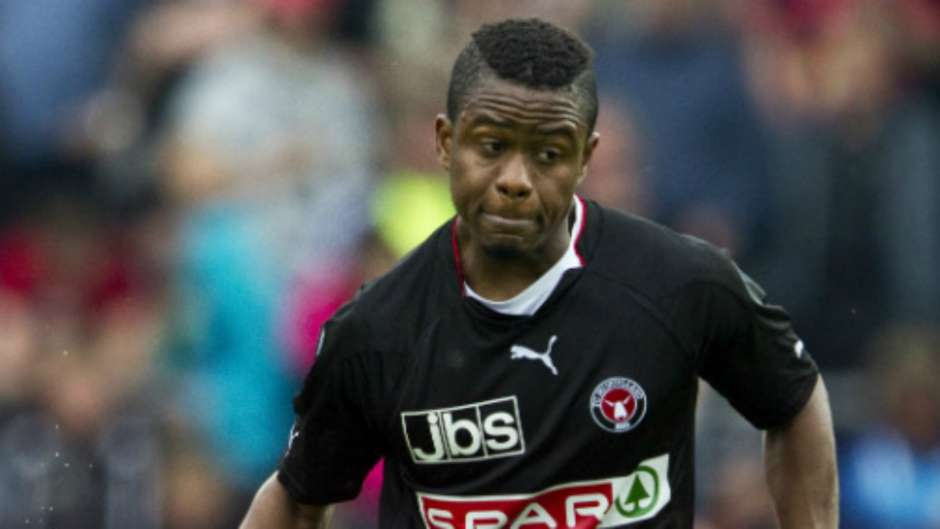 JOEL OBI Internazionale, Italy To Torino for 2.5 million pounds
We reported earlier today that only daughter of Late music Legend, Whitney Houston, Bobbi Kristina passed away. Following the death of the 22 year old, people began to speculate who would inherit the fortune of her late mum, which was left in her name.
Logically, it's okay to say that Bobby Brown would be the one to inherit the fortune, (her estate), it is now being revealed that he won't be getting a penny.
According to TMZ,
WHY!!! As disappointing as it sounds, it is actually true! It's sad news for Big Brother Africa viewers as the reality show has been said to be cancelled.
The reason for the cancellation is due to the inability of the organizers of the show, Africa Magic and Endemol to get sponsorship for this year's edition of the show.
Ooni of Ife, Oba Okunade Sijuwade is dead
The Ooni of Ife, Alayeluwa Oba Okunade Sijuwade is dead. He died today in London at the age of 85.
Oba Sijuwade was the fifth Ooni of Ife. He climbed unto the throne on December 6, 1980. As the Ooni of Ife, he presided over the Ife territory, in the South West Nigeria but his influence went far and beyond.
Monday, July 27, 2015
Liverpool are still interested in signing Lyon striker Alexandre Lacazette for €30.5 million (£21.7m) this summer despite already signing Christian Benteke.
The Reds completed the signing of Christian Benteke, 24, from Aston Villa last week, but covering reports from French outlet L'Equipe, speculate that their summer spending hasn't ended yet.
According to reports (Sun). Chelsea are willing to sell Juan Cuadrado this summer if they receive a bid of around £18m.
The formal Fiorentina player has struggled to fit in at Stamford Bridge since moving toChelsea in the January transfer window, and it looks already like he could be heading for the exit door.
The Kardashian/Jenner Clan, all stepped out yesterday to celebrate the birthday of their grandmother, Mary Jo Campbell.
Kim Kardashian, her mum, Kris Jenner, Kris Jenner's boyfriend, Corey Gamble,Kourtney, Kylie, Kendall, Kourtney's son, Mason and their grandmother all stepped out fabulously as they attended the Phantom of The Opera in Hollywood on Sunday.
According to reports Man United have agree terms with Sampdoria for goalkeeper Sergio Romero.
Manchester United were completing their fifth summer signing with the arrival of Argentinian goalkeeper Sergio Romero from Sampdoria.
The news isn't exactly surprising considering all the talk about David De Gea returning toMadrid while Victor Valdes doesn't seem to be reading from the same philosophy book of Louis Van Gaal.
As for Romero, the 28-year-old played under Louis van Gaal at AZ Alkmaar and joins on a free transfer having come to the end of his contract at Sampdoria.
Do you want fresh and latest updates from NaijaKOKO? Then subscribe to our newsletter.

Sponsored Link

[Brought to you by Naijakoko.com]
KINDLY SHARE & DROP YOUR COMMENTS BELOW
Need to contact us? naijakoko@gmail.com
Media Personality/PayPorte Ambassador, Toke Makinwa, has responded to her her husband, Maje Ayida's public apology by not saying anything about it.
In Maje's apology, he stated point blank that he was wrong and he is still in love with his wife.
Saturday Beats reached out to the Fitness expert on the phone about the issue and he said: